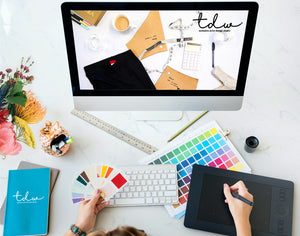 Virtual 'Production Meeting' Session
You'll need this session if there is a production issue you need professional help with.

Just Book in for a Tailored 'Production Meeting' Session x 1hr  (video call)
This is a one-to-one zoom session with all the key people on the zoom call.
We identify the issue and assess the scope of the project.
Then we problem solving one-to-one 'live' just like a real production meeting.
Where possible the files will be worked on during the zoom session 'live' while you watch and give feedback.
This session will suit all levels of experience.
Some of the Production issues covered:
Colour matching on various types of fabric.
Colour matching across both types of printing (screen / digital).
Changing 3rd part artwork 'live' on zoom.
Tweaking artwork for placement prints.
Marker issues to save fabric while using correct grainlines.
Email us maddie@thedigitalweaver.com to find out more or book in.
---
We Also Recommend